How to create a torrent or batch torrent. (Tutorial)
Start Utorrent --> File --> Create New Torrent or Ctrl+N.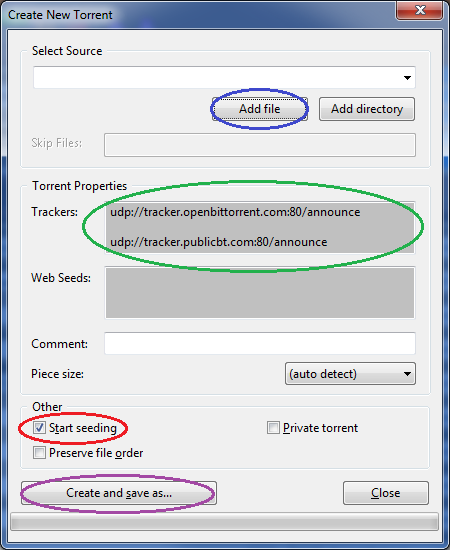 1. Check mark or Tick: Start seeding.

(In Red)


2. Add trackers marked in

Green

. A tracker list is provided below. Just copy and paste as is. DON'T remove the spacing in between. It won't work without the spacing. You can also google to get a more current list.
3. Add file.

(In Blue)

or Add Directory for batch. Select the file you want to seed. (Folder / Directory for batch)
4.

Create and save as...







Save the torrent so that you can upload it to a torrent site later. (Eg. D-Addicts)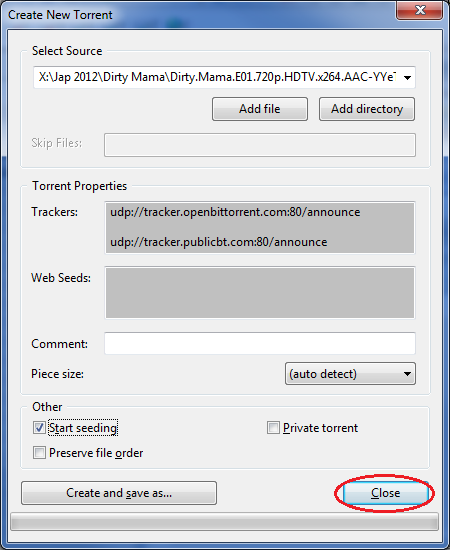 Finished. Click close.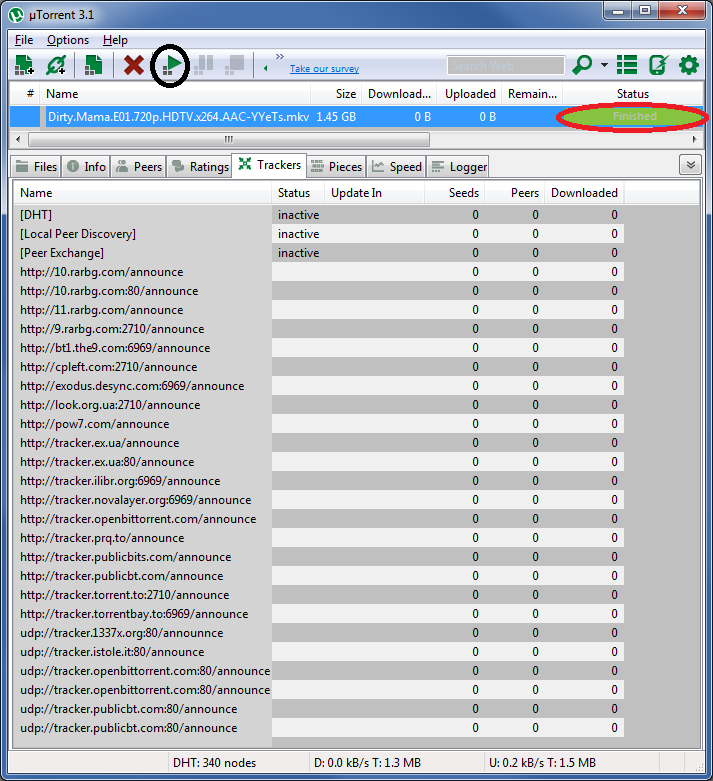 1. The status of the torrent will show Finished.

(In Red)


The tracker list can contain many or none but it helps if there are more trackers as the tracker hosts are not always 100% and may go down at any time.
WARNING Adding TOO MANY trackers will be BAD for the torrent. It will slow down the torrent as trackers need bandwidth too.

2. When you are ready to seed, just click on the start torrent marked in black.

3. The status will change from finished to seeding.


Super Seeding or Initial Seeding.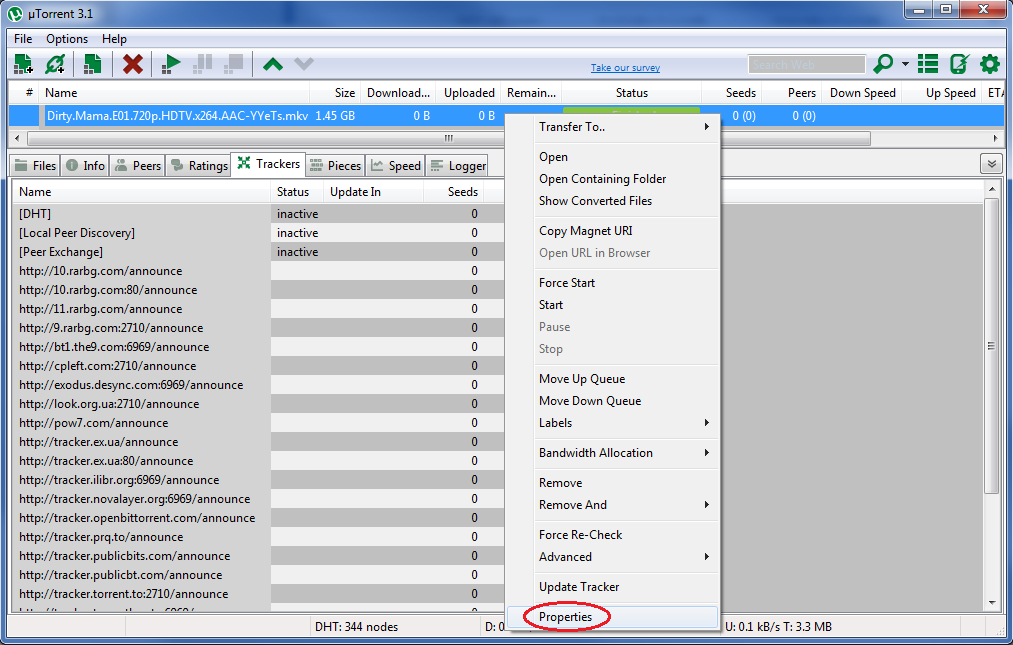 Right click on the torrent (in this case it's Dirty Mama) and select properties.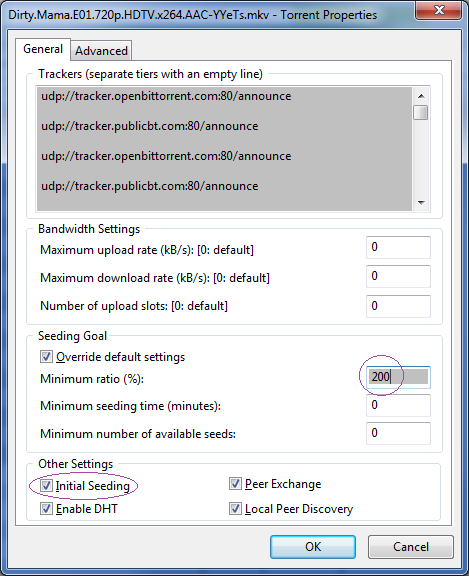 You can turn on Initial seeding if you are sure you are the only seeder around. If you are not the only seeder then DON'T turn on the Initial Seeding. More info for super seeding:

http://en.wikipedia.org/wiki/Super-seeding

http://en.wikipedia.org/wiki/BitTorrent_vocabulary

Check mark the Seeding Goal: Override default settings and put a Minimum ratio of more than 150. In my case I normally put it to 200-500 depending on the file size.

If your minimum ratio is set to just 100, then nobody will be able to finish downloading the torrent.




If the trackers are set as seen above then it's wrongly set. NO trackers will appear.

I hope this helps.