If all torrents are not working then the only remaining option is to download the torrent using the magnet link.
Click on the magnet link of the torrent you want to download. It looks like a U --->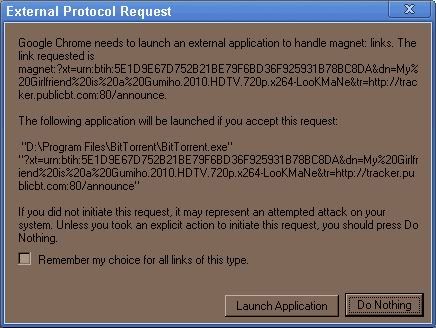 After clicking it, you may see some popups for Google Chrome.
Check-mark Remember my Choice for all links of this type and click Launch Application



Popup for Internet Explorer. Remove the Check-Mark for Always ask... Click allow.



Popup for Mozilla Firefox. Check-Mark Remember my choice for magnet links. Click OK (For Bittorrent / Utorrent)
If somehow this does not work for you...There is another alternative solution.
Right click on the magnet link. --->


For Internet Explorer... Select Copy Shortcut.
For Google Chrome......Select Copy Link address
For Mozilla Firefox........Select Copy Link Location



On Utorrent / Bittorrent press CTRL+U or File ---> Add Torrent from URL



You just need to click OK. It should NOT be blank. If it's still blank...just paste on it.
It's slightly different from a normal torrent. First It will be empty. DON'T panic! That's normal.

Be patient and wait for it to collect the torrent info (It's called metadata) from other peers. Once the data is collected you will see that it's the same as any "normal" torrent.
Note: It may take a while to collect the information. Just be patient.