A Mini tutorial on how to rename Kdrama or Jdrama or any other native language to english while in the midst of downloading. Yes, you don't have to wait for the download to finish before renaming the batch or single file torrent. This is useful because I get confused about what I downloaded because I can't read the native korean or japanese language after it's been downloaded. It's easier to rename it while it's newly added as the name is still fresh.
For batches I will take Royal Family as an example.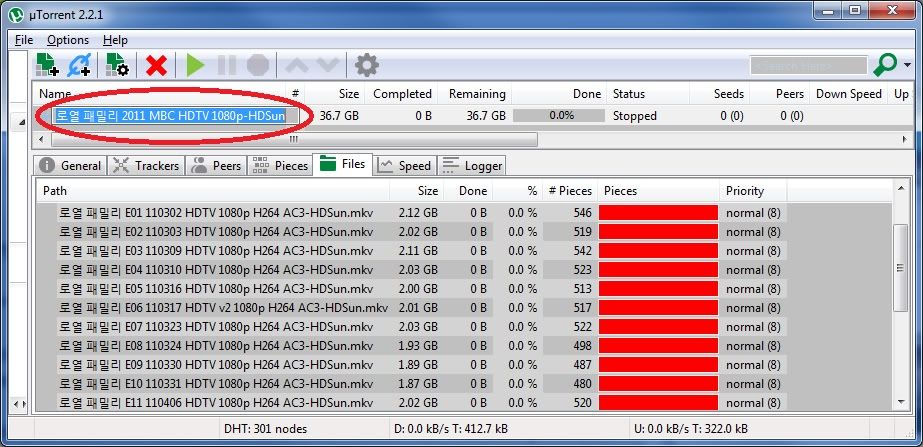 Step 1. Click one (1) time on the name as shown above and it will allow you to rename the batch.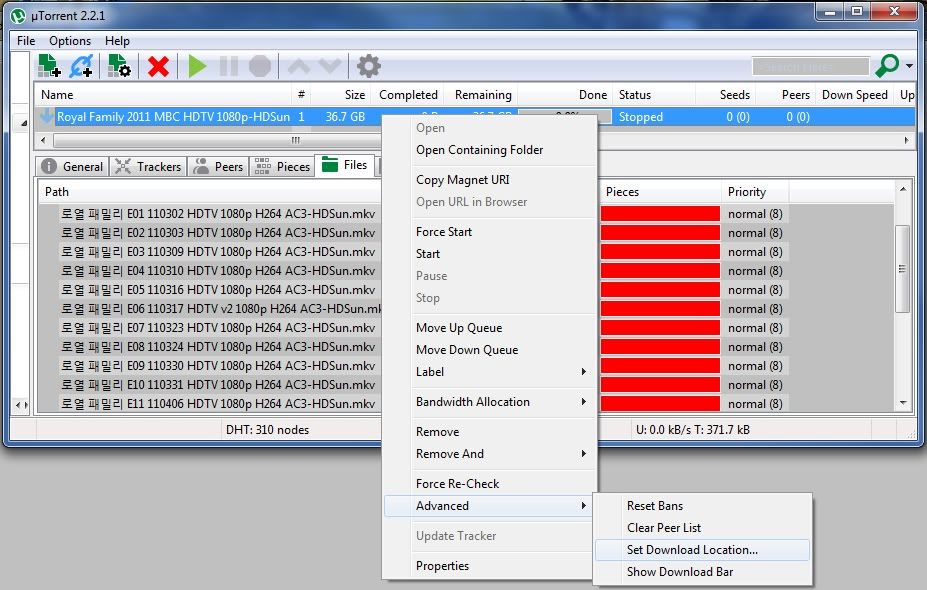 Step 2. I just replaced the Korean characters to Royal Family. When you have renamed the batch, Right click on it and goto Advanced-->Click on Set Download Location.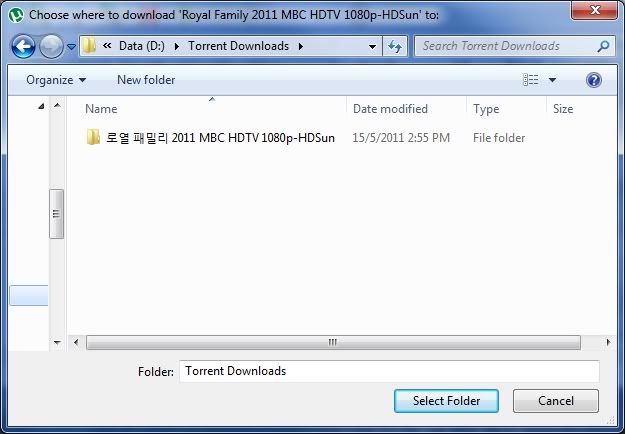 This download location is the the same directory / folder as it is now. Click Select Folder button and It has now been renamed and it will continue downloading. (This applies to batches already finished downloading. Although this may be a different directory / folder as it has already finished.)
To rename the individual files in the batch is another utility I use. It's free download called Bulk rename Utility. (Google it) But that's another tutorial which I won't cover here as it comes with its own tutorial.
(Quickstart: Use Repl. (3) to rename the files if you happen to download it):D
IMPORTANT! Rename the individual files AFTER batch torrent has finished seeding and / or downloading.
To rename single file torrent. I will take Baby Faced Beauty for an example.



To rename the single file torrent, it's the same steps as the batch.
Follow steps 1 and 2. Go to Advanced-->Click on Set Download Location.

(You can skip step 1 if you're feeling lazy as only step 2 is important for this.)




Step 2. Highlight the name




Rename it like so. Click save. Same directory / folder as it is now.



It has now been renamed and it will continue downloading or start downloading it if you have not done so.
(This also applies to those already finished downloading.)