as ive been chatting to a fellow english person on the international forums, iv told her where i've traveled. like me, just loves Korea. but unlike her, i have been and she hasnt had the chance yet.
as this topic is about travel, i thought it would be wise to add my photos here [some mind] rather than putting them in the UK forum.
so Funkindagirl, here are some pictures of Loas.
just like Thailand, Laos is a Buddhist country. also, its a very quiet country. no nightlife, a 12 o'clock curfew and just under 670,000 in the capital city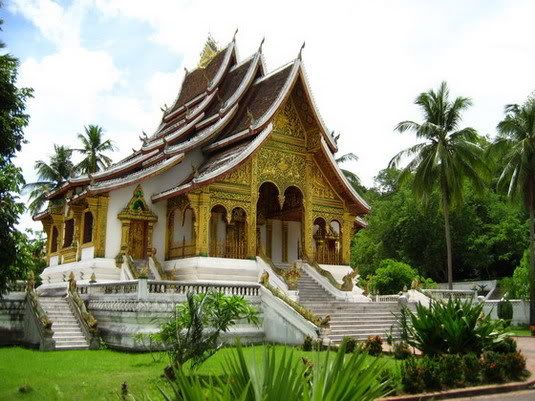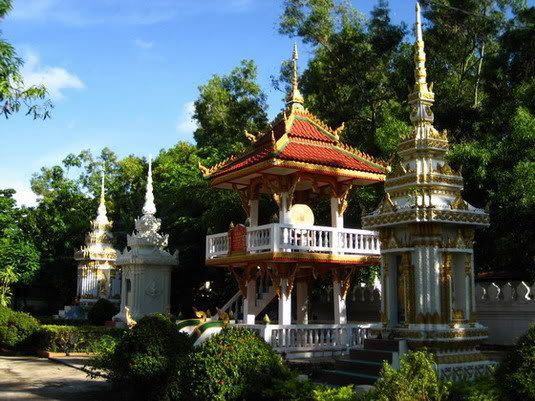 this is called the Vertical runway by the ex-pats, cos the money the yanks gave the laos goverment for a new run-way, they built this heap of crap instead. its very rough up close, with re-bar sticking out all over the shop.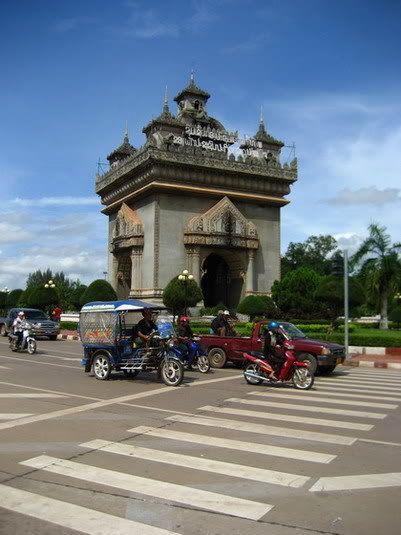 Loas has some glorious countryside, and thats where the poor people live, and the many tribes, like the black thai, who are very shy and would shut themselves inside their houses if you happened to walk into their village.
this is a Black Thai village. only the dog is outside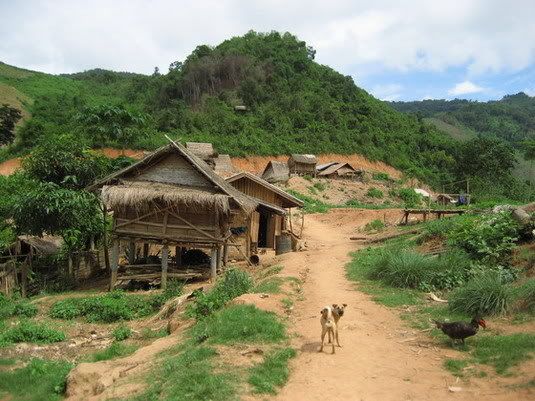 this is differant i guess. a village by the roadside, and it has eletricity unlike the black thai's.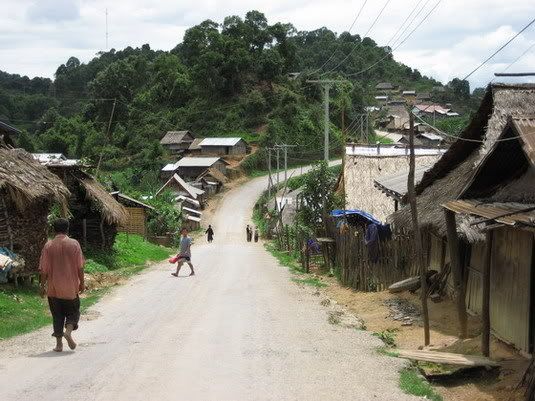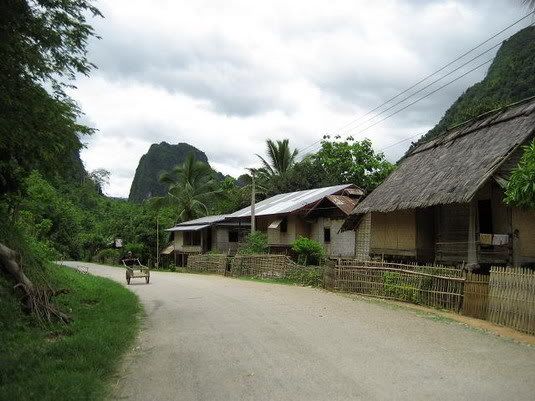 this are the Plain of Jars. an area of stone jars wither for stonring rice wine or human bodies. many were destroyed by the yanks, as well as most of the country during the '70's.
just be thankful you have a right arm, or you'd find this bridge is a pain in the arse to cross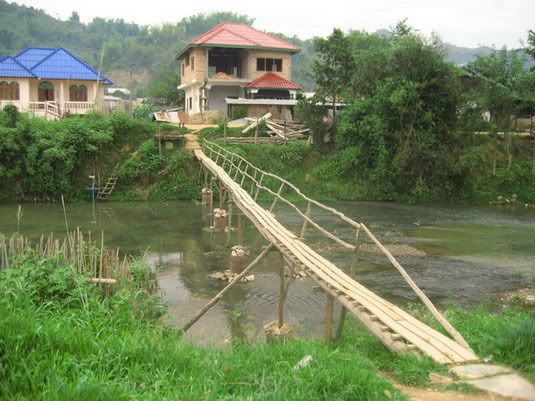 cart full of lime
found this in a Lao market. never eat the head, but i have eatern dog in another country
roadside food at a bus stop
as you may or may not know, Laos was colonlised by the French. [the 's' is silent] so these buildings are still in use, although you would hardly think so as they have fallen into ruin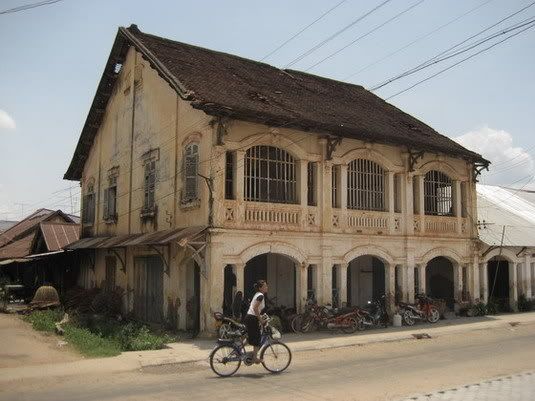 eating too much of this plant makes you see things, and makes you go blind. bugger
over filled bus, our 15 hour bus ride winding through the hills on uneven stone. the aslie is full with boxes of rice and other crap. as well as the roof.
and this is what happens when you're not paying attention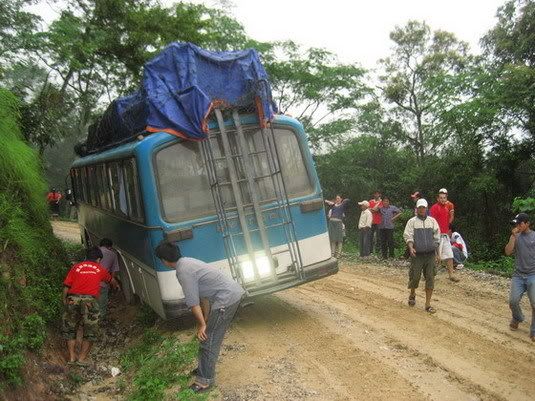 paddie field
twin waterfall. it was bloody huge
novel way to catch fish
and the end of the Mekong River near the Cambodian border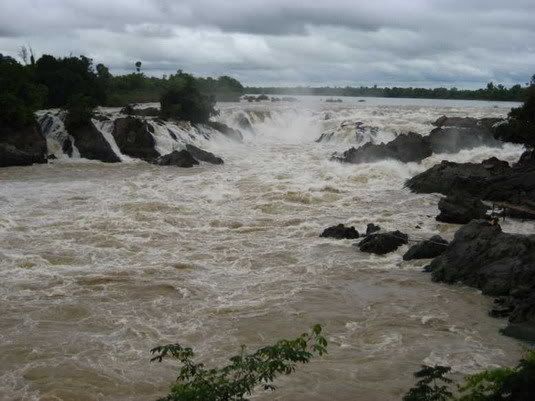 what other country would you like to see?