Anyone heard of this series yet? Tian Xia Di Yi. Need more info.
They finished filming earlier this year. I almost forgot about it until I overheard my dad saying it was on sale the other day. Dunno if its really out yet. Anyways, it has 35 episodes. It's one of those gu zwang, wu xia series, as if you couldn't tell.
The cast includes: Li Ya Peng, Huo Jian Hua, Gao Yuan Yuan, Roger Kwok, Michelle Yip, Tammy Chen Yi Rong, Zhou Shun Yi and Damian Lau. I can't find much on it...even Wallace's official website took down the pics for this drama!
Doesn't it seem extremely great?
Here are some pics and a website.
http://ent.sina.com.cn/v/f/txdy/index.html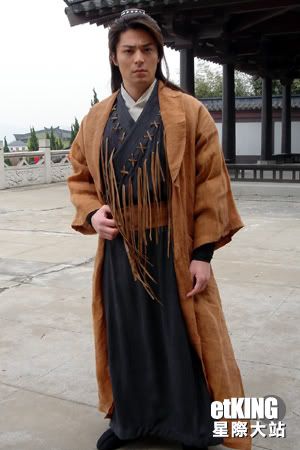 Click on the thumbnails for larger view.
That last pic of Li ya peng is nice. Reminds me of him in she diao ying xiong zuan.