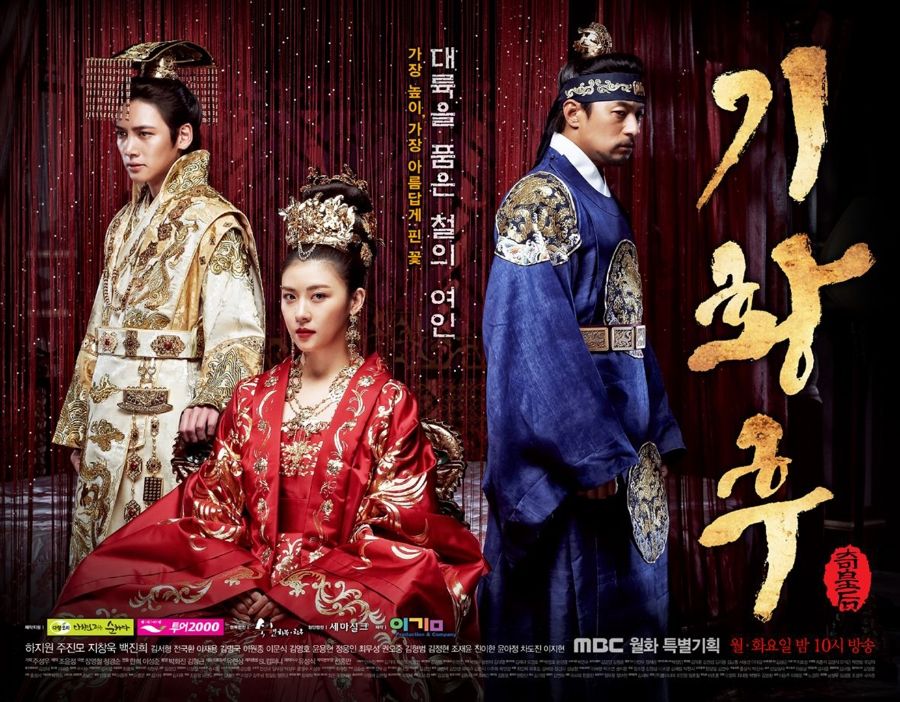 Synopsis
A romance historic drama depicting the love and battle of a woman from Goryeo who becomes a powerful Empress of the Yuan Empire.
Cast
Main Cast
Ha Ji Won as Ki Seung Nyang, later Empress Ki
Hyun Seung Min as young Seung Nyang
Joo Jin Mo as Wang Yoo, later King Wang Yoo of Goryeo
Ahn Do Gyu as young Wang Yoo
Ji Chang Wook as Ta Hwan, later Emperor Huizong of Yuan
Extended Cast
Baek Jin Hee as Danashiri
Lee Jae Yong as Wang Go
Jin Yi Han as Tal Tal
Kim Jung Hyun as Dangkise
Jun g**k Hwan as Yeon Chul
Kim Young Ho as Baek Ahn
Kim Suh Hyung as Empress Dowager
Cha Do Jin as Tap Ja Hae
Jung Woong In as Yeon Byung Soo
Kim Myung g**k as Jang Soon Yong
Lee Won Jong as Dok Man
Choi Moo Sung as Park Bool Hwa
Cha Kwang Soo as Go Yong Bo
Lee Moon Shik as Bang Shin Woo
Yoon Ah Jung as Yeon Hwa
Kwon Oh Joong as Choi Moo Song
Yoon Yong Hyun as Jeom Bak Yi
Yoo In Young
as in
wiki
They say better late than never, so here we are. after 19eps of Empress Ki drama we finally have a thread for this drama. looking forward for fun discussion on this thread.