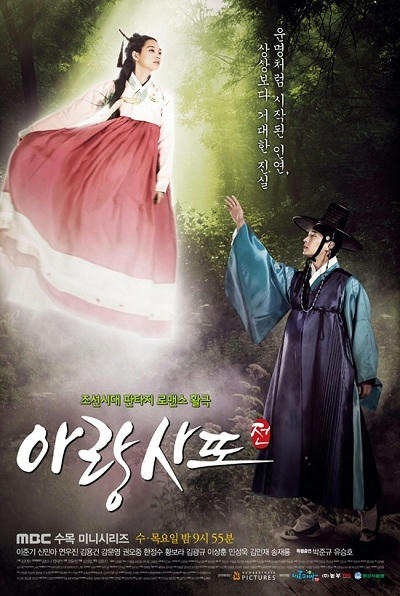 Title: 아랑사또전 / Arangsaddojeon
Also known as: Arang, Arang Magistrate Story, Arang: Magistrate's Chronicle
Genre: Fantasy, period, mystery, comedy, romance, action, melodrama
Episodes: 20
Broadcast network: MBC
Broadcast period: 2012-Aug-15 to 2012-???-??
Air time: Wednesday & Thursday 21:55
Synopsis
Arang and the Magistrate:
An adventurous fantasy mellow historical of Ah-rang a single ghost with ataxia who wants to know how she died and a bad tempered district magistrate who can see ghosts.
Not sure if you guys know that Lee jun ki has been released from the army and is going to come back with a Drama in July Opposite and beautiful Shin Min Ah! So i wanted to start a page for it before it airs. I would like to know what you guys think and if you are interested in seeing it?