@ruby_fann
Sinced, you said we have something in common, maybe the one you don't like is also the one i don't like?
And there is a probability that the one "we don't like", ginuro might not like him too?
Sorry guys, i don't mean anything i'm just feeling a little bit crazy today...
But you know it doesnt necessarily mean that I hate him, let's just say that out of them he's the last person i will notice and give my attention to..

@ginuro
I am not akame and never was but i just ask of them to "fake" it a little, at least just smile
LOL i think that would be hard on jin..i mean the faking part, because i think he's the kind of person who's very transparent.. when he's mad it shows, when he's bored it shows..when he's pissed off it shows, when he's amused it shows....
i am going to be hated
LMAO! They will come after you! *trying to escape* Just kidding! Good thing about this thread is everyone is a good sport and we all respect each others opinion but i can't say the same in some communities in LJ we can expect to have some violent reactions and rants from others...
But you know it's interesting to talk about it. I wanted to control myself talking about it because at some point my views will be biased because of Jin but it's hard to resist...
And to add more fire here's another pic...
And I find this pic very ineteresting....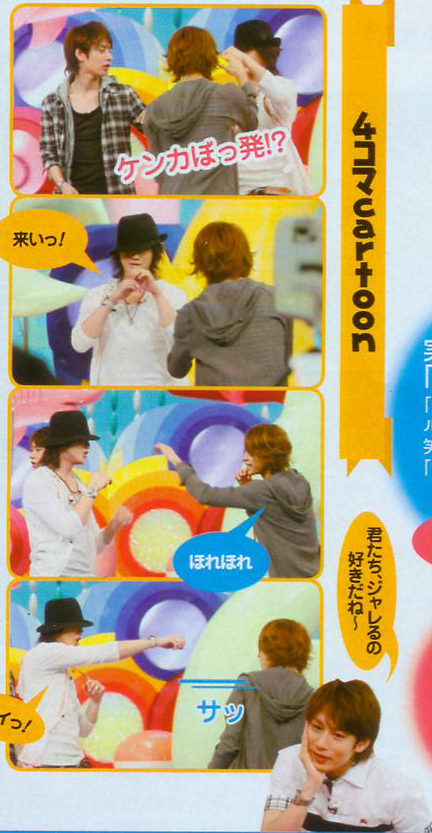 pics credit to:
J-One Records