This drama deserves a thread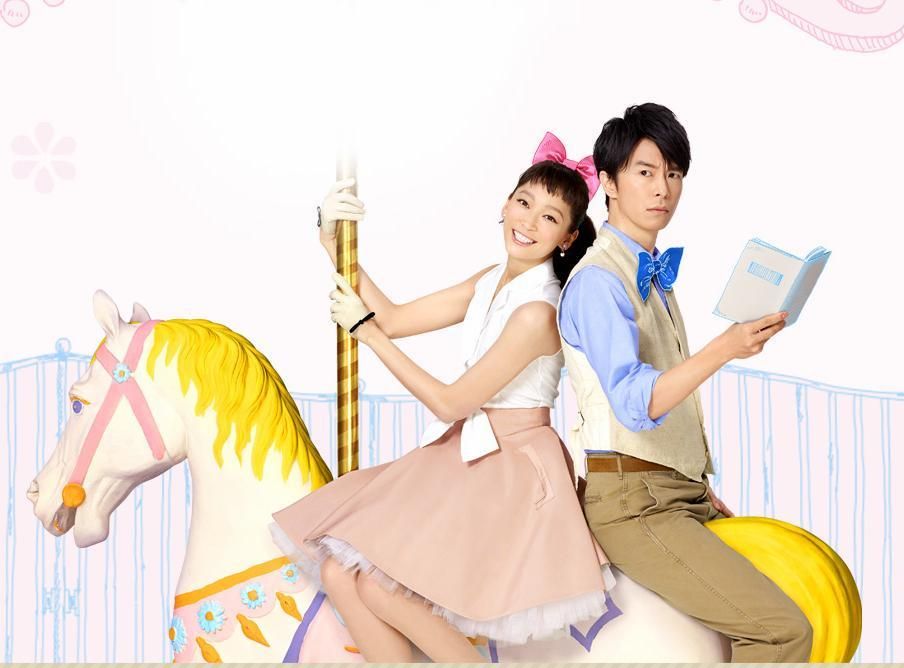 From the director of Nodame Cantabile & the scriptwriter of Legal High, comes a love story of a man and a woman with zero skill and knowledge of romance. The man only cares about philosophies, movies, manga, anime & the woman only cares about Math and numbers.
Story
Yabushita Yoriko works for the Cabinet Office's Economic Research Institute after researching the application of macroeconomic mathematical models at Tokyo University's Graduate School of Mathematical Scientific Research. She is an ultra-rationalist who does things at her own pace and lacks flexibility. She likes an efficient and systematic lifestyle. The train she boards, seat she sits in, path she walks, clothes she wears and menu she eats are determined by the day of the week. Because of these quirks, it is difficult for Yoriko to interact with people and she does not get on well with those around her. However, her life has been going as planned since her student days. She graduated from Tokyo University's graduate school, became a national civil servant and even has tens of millions in savings. Yoriko's next task is marriage and childbirth, but her appointed time limit will soon be here. As she approaches 30, she is encouraged by her father, Toshio, to go on arranged dates. Although Yoriko has not dated before, she promises to do so after considering that her late mother, Sayoko, got married and gave birth when she was 29, and that she will be able to contribute to addressing the country's falling birth rate if she has a child. Believing that marriage is no more than a contract with an ideal partner, Yoriko thinks that she should first find a partner and if that person likes her, the deal is done. However, her arranged dates all end in failure … … Taniguchi Takumi is a self-professed "high class idler" who will never personally acknowledge it, but is socially called a NEET. He lives with his mother, Rumi, who runs art classes at home. He would wake up in the early afternoon, read the newspapers as he has his meal and then start on a novel while sitting on the sofa with an affected pose. Without employment, Takumi relies on his parent for everything. However, he takes pride in his own lifestyle of indulging in the world of literature and the arts all that he wants instead of having to work. He is cheerful, mild and intellectually smart. While Takumi gives himself the airs of a high-class idler, he feels that with his lack of economic clout, he is not qualified to seriously date a female let alone marry. His concerned childhood friend, Shimada Sotaro, brings materials from a dating agency. Takumi protests vehemently that he has high ideals, and yet he feels insecure. Because of Rumi's tendency to fall sick in addition to her old age, he has to face the reality that if she passes away, he will not be able to continue with his current lifestyle. That is when Takumi thinks of marriage to a woman whom he can sponge on in place of his mother! On the other hand, Yoriko, has given up on marriage, but decides to register at a dating agency when she learns that her father feels responsible. She reports that she has decided to go on a date with a man whom she has fallen with at first sight. This person is Takumi who pretends to be working for a publishing company … …
source:
https://jdramas.wordpress.com/2015/01/2 ... o-kashira/
Anne X HaseHiro (Suzuki Sensei, Kaseifu no Mita) X Kosawa Ryuta (Legal High) X Takeuchi Hideki (Nodame Cantabile) is an awesome combination!
I have watched up to Episode 4 and I really enjoy every episode. I've been repeating each episode over and over. They're hillarious!
The flash mob... lol, that was the worst and most embarrassing flash mob ever, I can't stop laughing at it.
Hasegawa Hiroki is awesome. I really love his acting, and the way he recites all the philosophy quotes, LOL, excellent. But I loving Yoriko's character more and more too.
Koutou yuumin (high class idler) is predicted gonna win the buzz word award this year