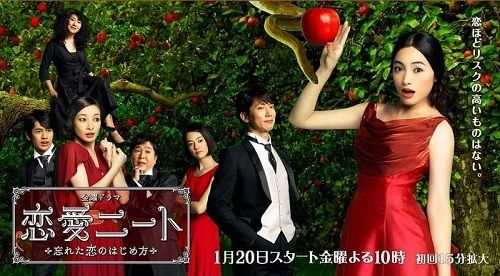 The first episode was a pleasant surprise
Well... not that much of a surprise, but it surpassed my expectation a bit, since I thought its gonna be another boring rom-com.
Nice to know the writer is Nagata Yuko, who wrote one of my fav rom-com drama, Himitsu no Hanazono (Shaku Yumiko, Sakai Masato).
This drama is said to be the 21st century version of "Danjo 7nin Monogatari" (The Tale of 7 Guys and Girls), the first popular trendy drama in the late 80s.
Some interesting points:
The story has potential. I hope the next eps doesn't disappoint.