Search found 3 matches
Search found 3 matches • Page 1 of 1
by m1lk_tea

Feb 3rd, '06, 10:34
Replies: 192
Views: 41062
Can I ask if Kurimaki Ayano's character is the live action of Ookawahara Shigeru, right?! So, why did they change the name instead of patterning it in the anime/ manga like the rest of the characters?! :roll in the j-live action, kurimaki ayano is domyouji's fiance, whereas in the manga, ayano is N...
by m1lk_tea

Feb 3rd, '06, 10:19
Replies: 173
Views: 93166
DOMYOUJI, the one and only!! especailly the domyouji from the manga! but i love jun's domyouji too!!!!
by m1lk_tea

Jan 9th, '06, 13:00
Topic: HANA YORI DANGO SEASON 2
Replies: 102
Views: 21994
yeah me too... i can't wait to see the sequel.. ora at least a special..
btw, i'm learning to make animated gif and here's my 1st creation..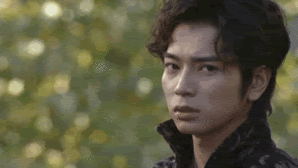 images credit to
The Saturn Necklace
Search found 3 matches • Page 1 of 1