Hallo,
hier sind deutsche Untertitel zum Tanpatsu
Shin anata no shiranai sekai
(jap. 新あなたの知らない世界). Danke an \( -o _ o- )/ hier im Forum für die japanischen Untertitel! Angepasst sind die Untertitel an das
720p-Video
. Viel Vergnügen beim Gucken!
Besetzung

Abschnittstitel "Tsumi to wana" (罪と罠)
Matsui Rena (SKE48)
Mizusawa Nako
Kobori Shinpei

Abschnittstitel "Kami" (髪)
Yoshiki Risa
Ichiyama Kyōka
Kataoka Shinwa

Abschnittstitel "Iroaseta saigo no rabu retā" (色あせた最後のラブレター)
Hashimoto Ai
Sakurada Dōri

Abschnittstitel "Nozokuna" (覗くな)
Hirose Alice
Arai Moe
Die Horroranthologie setzt sich aus den Geschichten "Tsumi to wana", "Kami", "Iroaseta saigo no rabu retā" und "Nozokuna" zusammen.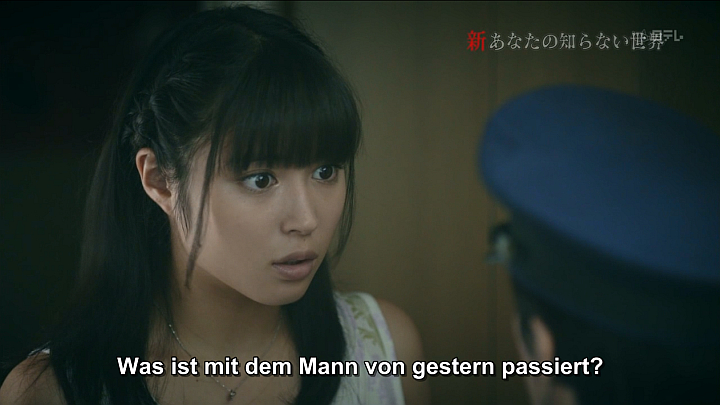 DramaWiki
| IMDb |
Offizielle Website
| [url=http://ja.wikipedia.org/wiki/あなたの知らない世界]Wikipedia[/url]