Gonzo ~ Densetsu no Keiji (Gonzo ~ The Legendary Detective)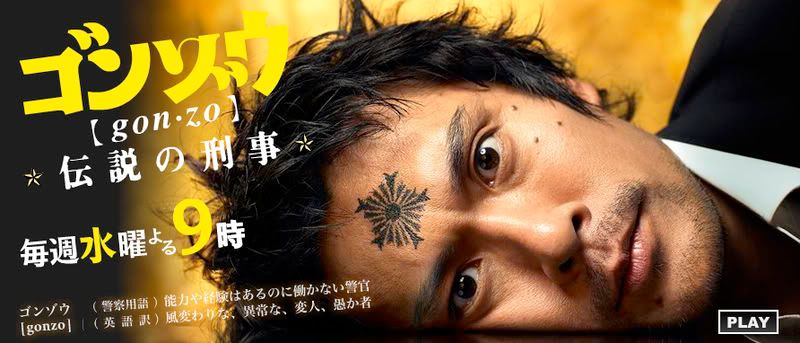 Genre
: Detective
Episodes
: 10
Broadcast Network
: TV Asahi
Broadcast Date
: 2 July ~ 10 September 2008
Air Time
: Wednesdays, 9.00 - 9.54 pm
Wiki
:
http://wiki.d-addicts.com/Gonzo
Discussion thread
:
http://www.d-addicts.com/forum/viewtopic_63269.htm
PLEASE DO NOT hardsub or redistribute our work onto sites such as CrunchyRoll, YouTube, Veoh, Megaupload etc.
This is brought to you by:
Translation
: jade_frost
Timing / Editing
: Kazuya_
Special thanks to:
gryzze and Kzaru for the RAWs
jdrama.cc for the CC scripts
All timings are in sync with the 704x396 RAW but will also work with the HQ files.
Translation note:
Keishichou refers to the Tokyo Metropolitan Police Department (MPD in the subs)
Nihon Aozora Club alludes to blue skies for Japan.