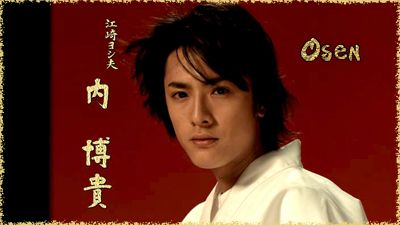 Akira SHOCK! Fansubs
Drama
: Osen
Episode
: 1-4 of 11
Subbing Team
Episode 1
Translators
: Kira_shadow, enshinge, shy_hinata and Maelgwn
Editors
: Furransu, Maelgwn and shy_hinata
Timers
: Karuchan; Tianj
Quality Control
: Suboshiyui
Episode 2
Translators
: qoogirl and princekira
Editors
: Furransu, Maelgwn, Suboshiyui and shy_hinata
Timers
: Karuchan; Tianj
Quality Control
: Suboshiyui
Episode 3
Translators
: qoogirl, princekira, Maelgwn
Editors
: Furransu, Maelgwn, Suboshiyui and shy_hinata
Timers
: Karuchan; Tianj, Zindagi and Suboshiyui
Quality Control
: Suboshiyui
Episode 4
Translators
: princekira
Editors
: Suboshiyui and shy_hinata
Timers
: Karuchan; Tianj, Zindagi
Quality Control
: Suboshiyui
Episode 5
Translators
: princekira, shy_hinata
Editors
: bigmow
Timers
: Tianj, Zindagi, Karuchan
QC
: suboshiyui
[s]Look for our hardsub version later this week =D[/s]
Hardsubs for episodes 1 - 3 will be uploaded shortly. Episode 4 will be out Sunday/Monday.
Please do not upload to online streaming sites. Please read our
rules
for further information.
NOTE:
Do NOT upload the soft subs onto any streaming sites. Do NOT make your own encoded version of this episode using our soft subs. A hardsubbed version, by us, will be out shortly. Thank you for your attention and we hope you enjoy this release!
Edit: May 14 - uploaded episode 2
Edit: May 14 - uploaded corrected episode 2. Thanks to Hanzol for pointing it out to me
Edit: June 1 - uploaded episode 3 - sorry for the delay!
Edit: June 14 - uploaded episode 4