Marrying Type / The Woman Who Wants to Marry / I Want to Get Married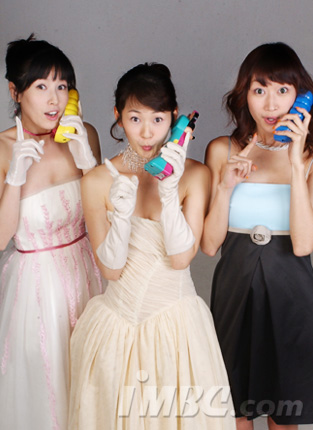 Total Number of Episodes:
18
Language:
Korean
Date First Aired:
April 2004
Cast:
Myung Se Bin, Lee Tae Ran, Byun Jung Soo, Yoo Joon Sang, Lee Hyun Woo
Drama info:
DramaWiki
Official Site
English Synopsis
Koreanwiz
Clubbox Link(s):
posole
*NOTE*
This is part of the Community Fansub Project. As a result, if you help with anything, please feel free to do so. Transcripts currently available here:
http://fansub.d-addicts.com/Marrying_Type
Those that complain about when subs are gonna be released, then tough luck, do something about it, by helping, otherwise don't expect any fast releases.
P.S.
The main actress Myung Se Bin, recently got married with her lawyer fiance, Gang Ho-sung, on
Aug 17th, 2007
. Note the irony in release these subs now
Subtitle Credits:
Episode 1:
English Subtitles By KBFD-TV / The Asia Network (TAN)
Transcriber: huyie
Timer: Bill.Zeebub
Editor: gglibertine
Quality Checker: huyie