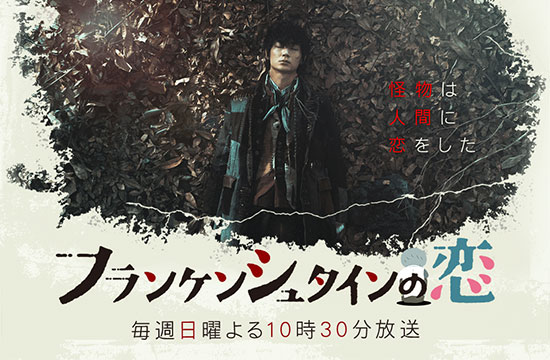 Starring:
Ayano Go, Nikaido Fumi, Yagira Yuya, Kawaei Rina, Shinohara Atsushi, Hayama Shono, Kino Hana, Kuroda Daisuke, Morioka Ryu, Mizusawa Erena, Onishi Ayaka, Tajima Yumika, Nakamura Mukau, Nagaoka Tasuku, Arai Hirofumi, Yamauchi Takaya, Mitsuishi Ken, Emoto Akira
Synopsis:
Tsugaru Tsugumi (Nikaido Fumi) finds a man in the forest (Ayano Go) who claims to not be human. He has lived his life in the forest, and never ventured into the human world. But he met that girl, and a monster fell in love with a human. The immortal monster comes to know love, friendship and the world. It's a love story with a 100 year age difference. (rough synopsis by me, partially translated from official website)
Ending theme:
Bouningen (Stick Figure) by RADWIMPS
For progress updates, check
@mfsubs.
Note:
I'm learning Japanese, so there are almost definitely some inaccuracies. It'd be helpful if anyone shares re-timed subs for other versions, as I don't intend to download multiple versions. Also um... don't watch this if you happen to have any mushroom-related trauma.
Hope you enjoy this drama!
Episode 1 translation notes
Episode 2 translation notes
480p at Nyaa
and
720p-DoA at Nyaa
, and 720p-AOZ at
AvistaZ