Hi.
Japanese subtitles for
Seirei no moribito II: kanashiki hakaishin
(Jap. 精霊の守り人II 悲しき破壊神) a.k.a.
Moribito II: Guardian of the Spirit
. RAW subtitles from jpsubbers.
Ai wa, sekai o, kowasu.
愛は、世界を、壊す。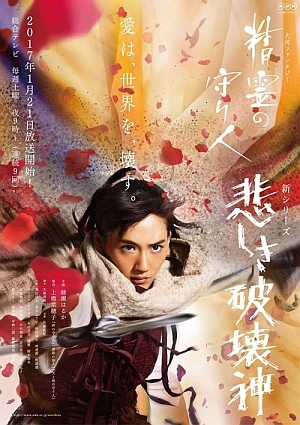 Balsa successfully protected Chagum and the spirit egg despite her failure to assassinate the king of Kambal, who is the enemy of Balsa's father and her foster father Jiguro.
Four years later, Chagum officially takes his place as heir to the throne of Shin-Yogo while Balsa becomes a wanted fugitive because of her failed assassination attempt. Balsa hides in the Kingdom of Rota, a neighboring nation of Shin-Yogo, and while working as a bodyguard she one day saves a girl, Asla, from slavery. Indwelling within Asla is Taluhamaya, a deity of destruction worshipped by her tribe. When Asla becomes angry and summons the deity, the usual aftermath is only mercilessly destroyed dead bodies. Trying to capture and kill Asla are Shihana and Sufahl, a daughter and father shaman pair from the Kingdom of Rota, who consider Asla a threat. Once again Balsa's journey for survival begins, going all out to protect Asla as she once did with the young Chagum.
Meanwhile, Chagum sets out on a perilous voyage to assist the sea Kingdom of Sangal, which is being invaded by the great southern empire Talsh. However, Sangal has already fallen to Talsh, and Chagum ends up being captured. What will become of the fate of both Balsa and Chagum? —NHK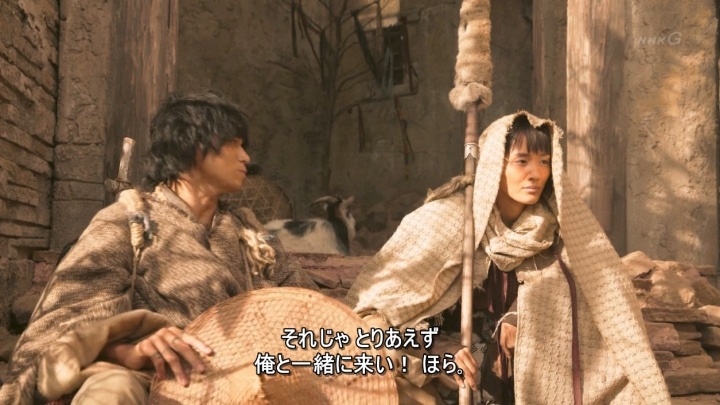 DramaWiki | IMDb |
Official website
|
Wikipedia