Hi.
I will continue the
dorama
Pāfekuto rabu!
(Jap. パーフェクトラブ!). a.k.a.
Perfect Love
. Episodes 1 to 5 was being worked on by kliesen11.
English subtitles by Nippon Golden Network.
I transcribed, edited and re-timed the subtitles.
Special thanks to Avallac'h.
Timed to the RAWs uploaded
here
by Project "Restoration".
Softsubs (episodes 1 to 5) uploaded
here
by kliesen11.
Starring

Kusunoki Taketo … Fukuyama Masaharu | 楠武人(福山雅治)
Oyamada Chigusa … Kimura Yoshino | 小山田千草(木村佳乃)
Nakanishi Ryūta … Yūsuke Santamaria | 中西リュウ太(ユースケ・サンタマリア)
Tominaga Aya … Itaya Yuka | 富永彩(板谷由夏)
Ōtomo Katsuaki … Tachikawa Masashi | 大友克明(立川政市)
Hisada Miyuki … Hatano Hiroko | 久田みゆき(畑野浩子)
Oyamada Harumi … Tachibana Yukiko | 小山田ハルミ(橘雪子)
Kusunoki Kōtarō … Takeda Tetsuya | 楠孝太郎(武田鉄矢)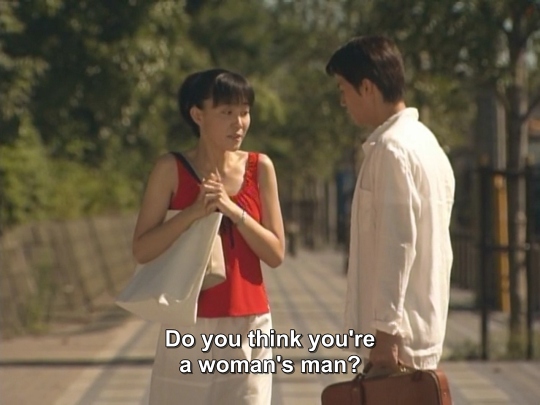 DramaWiki
|
IMDb
|
Official Website
|
Wikipedia