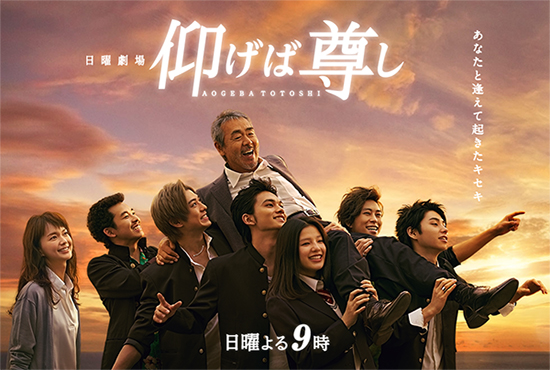 Starring:
Terao Akira, Tabe Mikako, Mackenyu, Murakami Nijiro, Ishii Anna, Kitamura Takumi, Taiga, Sano Gaku, Yamoto Yuma, Kentaro, Fujiwara Kaoru, Minakami Kyoka, Okazaki Sae
Synopsis:
Hikuma Koichi was a saxophone player, but he suffers from the after-effects of an accident. Due to that, he turned his back on music. Hikuma Koichi finds hope in the high school brass band. The band consists of problem students. Koichi struggles to instruct the brass band and to give them hope.
For progress updates, check
@mfsubs.
Note:
I'm learning Japanese, so there are almost definitely some inaccuracies. Files are timed to jdramacity raws. It'd be helpful if anyone re-times for other versions, as I don't intend to download multiple versions.
Hope you enjoy this drama!
Episode 1 translation notes
Episode 2 translation notes
Episode 3 translation notes
Episode 4 translation notes
Episode 5 translation notes
Episode 5 translation notes
Episode 6 translation notes
Episode 7 translation notes
Episode 8 translation notes