Toto Nee-chan
is NHK's 94th Asadora
2016-Apr-04 to 2016-Oct-01
More information at:
http://wiki.d-addicts.com/Toto_Nee-chan
Good news. English subs by kathia_sophia are in progress at: http://www.d-addicts.com/forums/viewtopic.php?t=162629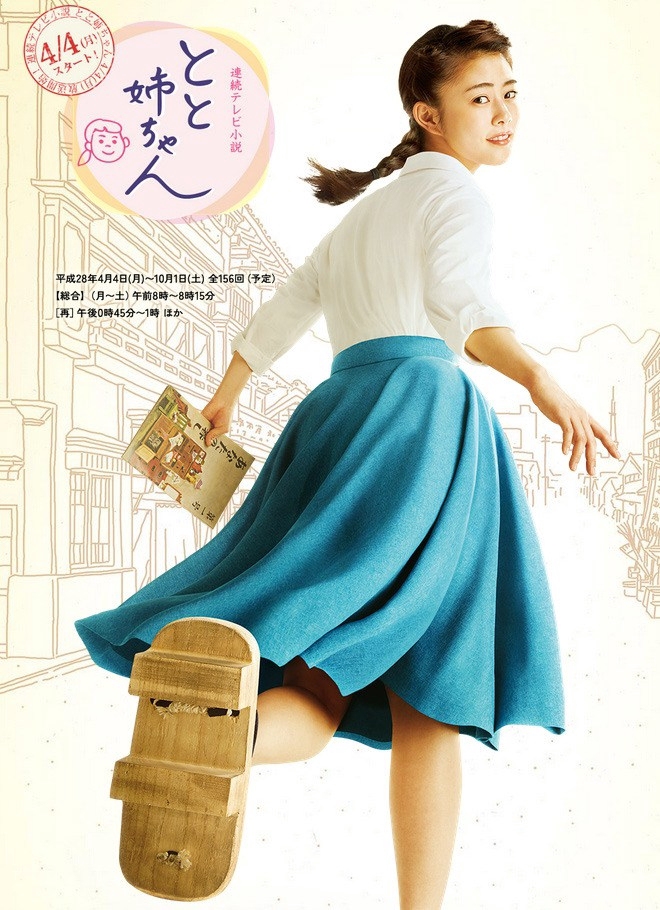 These are retimed Japanese closed captioning subs from jpsubbers. They are timed to the 720p RAW (DOA) found at Asia Torrents.
These are a part of my process to produce Machine Translated subs. Since I have them I thought that I may as well share them.
Note: Week 20 is timed to the 480p RAW uploaded at nyaa, since the 720p RAW are not at AT yet.Just checked the timing for the 720p and it is the same as the 480p. 2016-08-25
I have combined the subs for Weeks 01 to 13 into a single zip file.
I have combined Weeks 14 to 26 into a single zip file. (10/03/16)
I have corrected the timed sub for episode 10 and added the last few minutes to episode 12 that is missing from the jpsubbers file.
I added the corrected subs to the W01-W13 subs. (09/21/16)