Hi.
I will continue the
jidaigeki
Nagasaki hankachō
(Jap. 長崎犯科帳). Episodes 1 to 3 was being worked on by Champstice.
At the end of the Edo period, Nagasaki was the only port open to trading with the Dutch. It was an unlawful town, controlled by powerful interests and extreme violence. Wealthy merchants were the ones who held power. The poor townspeople were at their mercy, and cowered under their brutality. There arose a group of arbiters who would punish by their own justice those who couldn't be punished by law. People called them the "Dark Magistrate".
English subtitles by Nippon Golden Network.
I transcribed, edited and re-timed the subtitles.
Thanks to Avallac'h and xaxa.
Timed to the RAWs uploaded
here
by Project "Restoration".
Softsubs (episodes 1 to 3) uploaded
here
by Champstice.
Starring

Hiramatsu Chūshirō … Yorozuya Kinnosuke | 平松忠四郎(萬屋錦之介)

Kogure Ryōjun … Tanaka Kunie | 木暮良順(田中邦衛)

Sanji … Hino Shōhei | 出島の三次(火野正平)

Ogin … Isomura Midori | おぎん(磯村みどり)

Obun … Sugimoto Miki | お文(杉本美樹)

Kada Utarō … Atarashi Katsutoshi | 加田宇太郎(新克利)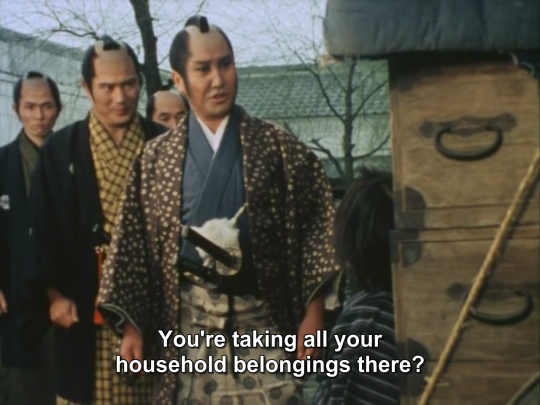 DramaWiki | IMDb | Official website |
Wikipedia