Per request, I am attaching a zip file containing the complete set of subtitles for Koi ga Shitai series of 11 episodes.
Attachments

(159.84 KiB) Downloaded 1989 times
---
thanks, Haruspex. nice to hear from you again. as i mentioned before, i thought you did a tremendous job on these subs. thanks for your contribution!
---
Posts: 48
Joined: Thu Apr 15, 2004 3:44 pm
Thanks for the subtitles
---
Posts: 1
Joined: Wed Apr 04, 2007 2:35 am
HELLO!
I do not have any idea for how to download Koi ga Shitai but I really want to watch this
complete drama. Should I contact you to download this drama? I do not know anything of this Torrent stuff. Please let me know. Thanks. MAYUMI 2007
---
---
---
thanks a lot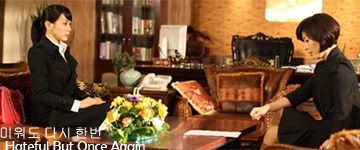 My Vienna (Austria) photo-blog
---
We really appreciate it. We would be completely cut off from all of these beautiful dramas if it were not for the dedication of wonderful people like you. I can't begin to express my true appreciation.
---
---