"Naniwa Kinyudo" is a long running Drama SP series since 1996, starring Nakai Masahiro. Based on the original manga "Naniwa Kinyudo" (1990-1996) by Aoki Yuji.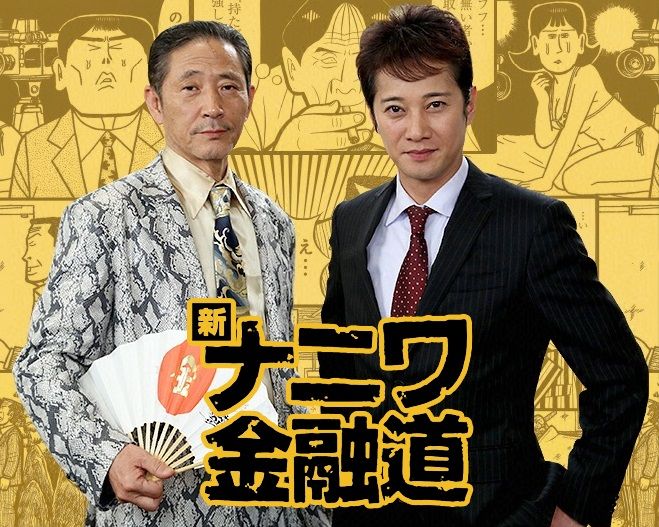 Shin Naniwa Kinyudo
(The New Way of Osaka Financing)

Airdate: 24 January 2015
Cast: Nakai Masahiro, Renbutsu Misako, Sakuraba Nanami, Rokkaku Seiji, Kikuchi Fuma, Kajihara Zen, Koike Eiko, Saito Yosuke, Yusuke Santamaria, Kobayashi Kaoru
Tells the story of Haibara Tatsuyuki, who work for a financing (loan) company in Osaka. As loan sharks, the president of the company and his seniors are really cruel in handling things. They always gain profit from other people's misfortune. However, Haibara always struggle to solve problems in his job without destroying other people's lives. Best drama on loan business world, for me. I love all the money tricks and scam in this series.
After the manga author passed away in 2003, his production team decided to make a sequel series "Shin Naniwa Kinyudo" which was published since 2007 and ended in 2014, and that's what this 2015 episode based on.
You can find the complete past episodes (1996-2005)
here
.
The subtitle goes with furransu's raw.