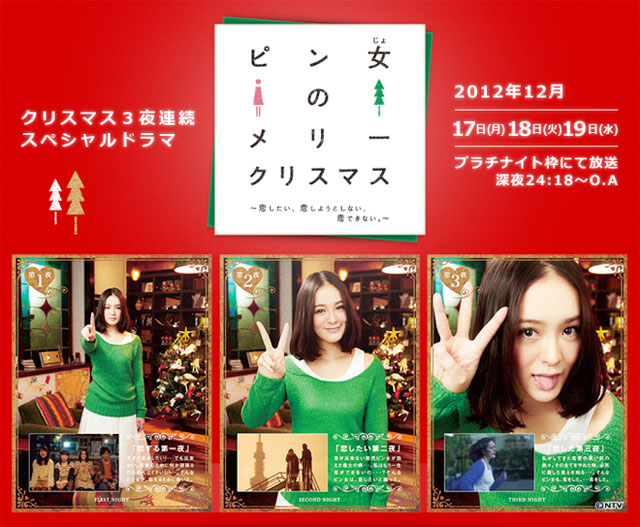 Best Christmas wishes from
Unsolved Cases
! We present you with a special Christmas gift and the third installment of
Kanjiya Shihori Appreciation Project
- 2012 NTV Special
Pinjo no Merry Christmas
.
It's a three episode special starring
Kanjiya Shihori
as love refugee intent to land herself a boyfriend before Christmas that are drawing near. Also starring
Tsukamoto Takashi
,
Tanimura Mitsuki
and
Hiraiwa Kami
as the pack of her close friends and a strong lineup of would-be boyfriends.
The subs fit
this release
. There's another one in 480p, but we didn't check that one.
As usual, we ask you to
NOT
upload the release onto any streaming sites. Feel free to share the links to the file with your friends and family, though.
Happy watching and stay tuned for our future releases.