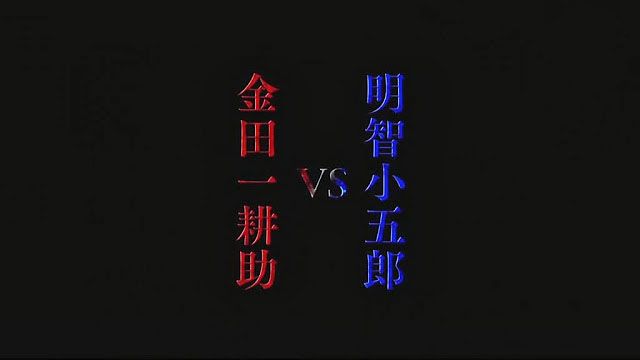 Synopsis
The Ganso and Honke are two medical wholesalers which have had a long history of exchanges. They were originally a wholesaler set up by Tokiya Manemon who invented a drug. After he fell ill, he imparted the formula to his two beloved disciples. But the two were at loggerheads and the enmity between them caused a split into two factions, the 'original' (Ganso) and the 'originator' (Honke). One day, an incident finally occurred. Kiichiro, the eldest son of the Honke, launched an attack on the young master of the Ganso, Nagahiko. He poisoned Nagahiko and disappeared. Two years go by... In the old neighbourhood in Tokyo, Kindaichi Kosuke solves a case and even makes the news, but is still a fledgling detective behind on his rent. Kindaichi, who has just got into this, could not have received a better commission and immediately goes to his client in Osaka. He is headed for the Honke. His client is the eldest daughter of the Honke and Kiichiro's younger sister, Hatsue. Kindaichi's breath is taken away by her beauty. Hatsue says someone has been tailing her recently. But at this moment, Kindaichi still has no way of knowing about the savage and cruel world that lies ahead as well as the tricks over and above the ingenious tricks lurking in this matter. At that moment, Akechi Kogoro is reading the article in the newspapers about how Kindaichi solved the case because he happened to be at the scene. Taking an interest in Kindaichi, Akechi conceals his identity and quickly visits Kindaichi in an attempt to get close to him.
Hardsubs are available at
http://whathesub.livejournal.com
. It's a locked community so you will need to join the community to gain access to the hardsubs.
Please do not repost the softsubs outside d-addicts.