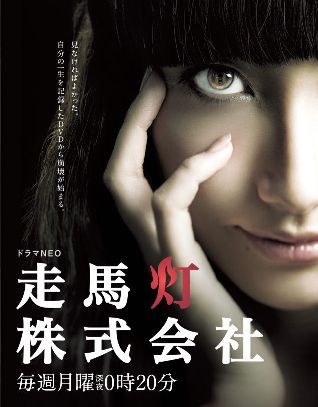 Eredeti cím:
走馬灯株式会社
Cím:
Somato Kabushiki Gaisha
Műfaj:
Pszicho thriller
Részek száma:
10
Vetítette:
TBS
Vetítési időszak:
2012. július 16. és 2012. szeptember 17. között
Főszereplő:
Kaminuma – Kashii Yu
Történet:
A halál utolsó pillanatában lepereg előttünk életünk filmje. Mit tennél, ha most láthatnád ezeket? A Soumato Kabushiki Gaisha dráma minden részben egy másik történetet mesél el. A részek főszereplői betévednek a Soumato Vállalathoz, ahol Kaminuma, a vállalat rejtélyes vezetője fogadja őket. Elmagyarázza, hogyan is működik a dolog. Az életük el van raktározva lemezeken, pont annyin, ahány éves az illető. Nem muszáj az összeset végignézni, be lehet gyorsítani, át lehet ugrani fejezeteket...
Végül Kaminuma azt mondja, hogy nézzenek vissza az életükre a szívük szerint. A kétkedők hamar rádöbbennek, hogy valóban az életükre nézhetnek vissza, és akár ismerőseikére és sötét dolgokra bukkanak velük kapcsolatban...
Magyar felirat:
ladyfairy
Angol feliratot mifuhi engedélyével használtam! Köszönet érte! English subtitles were used with the permission of mifuhi! Thank you for it!
A Dorama Forever Fansub nem járul hozzá a felirat online videóként történő felhasználásához!