Koi Aji Oyako
恋味母娘
Love Taste Mother Daughter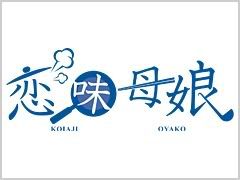 Translation & Timing: Samshikmomo
Thank you, isabelh2o2 for checking my English!
Format: Tanpatsu (Bun Gei Sha Drama Special No. 11)
Genre: Human drama
Broadcast network: TV Asahi
Broadcast date: 2012-Feb-19
Casts:
Saito Yuki as Nishiyama Sawako
Kato Toranosuke as Higuchi Yusuke
Shirakawa Yumi as Yoshida Tomie
Takashima Masahiro as Morisaki Shinji
Kamishiraishi Mone as Nishiyama Nao
Original Novel: "Koi Aji Teishoku" by Murai Hinako
Script Writer:Izawa Man
DIrector: Hasegawa Yasushi
Music: Yoshikawa Kiyoshi
Story:
This is a story about 4 generations of women; great grandma, grandma, mother and daughter, their lives, love, relationships and cooking.
Info:
http://www.tv-asahi.co.jp/bungeisha/
http://ja.wikipedia.org/wiki/%E6%81%8B% ... D%E5%A8%98
The raw:
http://www.d-addicts.com/forum/viewtopic_106101.htm