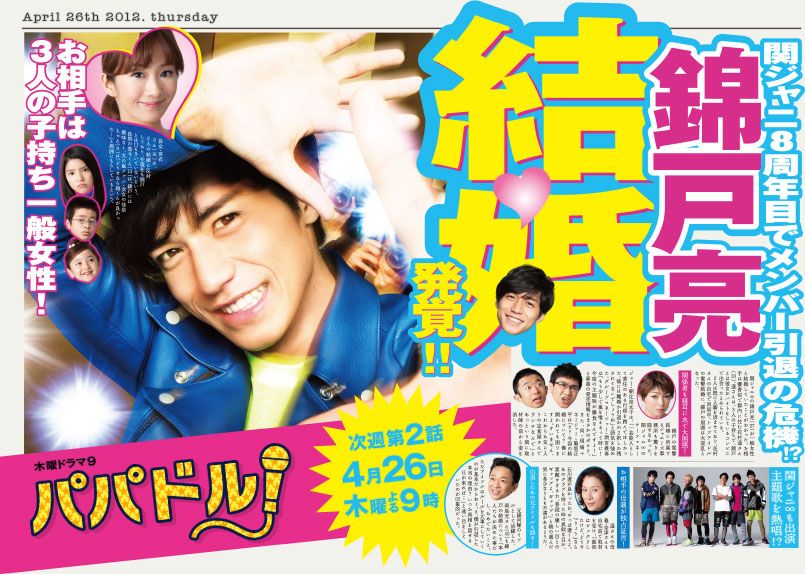 Történet:
A "Papa wa idol" (papadol=papadoru) az 1987-es "Mama wa Idol" című dráma remake-je, amiben az énekes és színész Nakayama Miho önmagát játszotta.
Ebben a verzióban Nishikido természetesen Nishikido Ryo szerepét játssza, aki a Kanjani8 tagja. Egy nap találkozik egy szingli anyukával, akinek 3 gyereke van. Hirtelen egymásba szeretnek és összeházasodnak.
Angol feliratot suketeru engedélyével használtam! Köszönet érte! English subtitles were used with the permission of suketeru! Thank you for it! http://suketeru.livejournal.com/
Nem engedélyezem a felirat online videóként történő felhasználását!