HU

NG

RY

!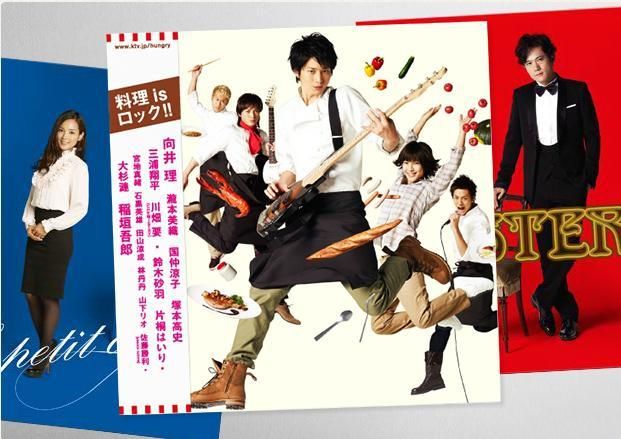 Translator: yanie
Editor: Enggrrl, kimurafreak, koitsu
RAW provided by \( -o _ o- )/ and furransu
Japanese subtitle provided by ggenglish
CAST: Mukai Osamu, Inagaki Goro, Takimoto Miori, Kuninaka Ryoko, etc.
Themesong: ROCK ME BABY by THE BAWDIES
Summary: A combination of French cuisine and rock music, simply as that
Tells a guy's life purpose and dream, guys friendship, and romance with Oomori Mika's style of comedy. She has written Lunch no Joou and My Boss My Hero, before.
**This is a FREE FANSUB. We just would like to share this drama to others who don't understand Japanese.
ENJOY!!