Marks no Yama (Marks Mountain)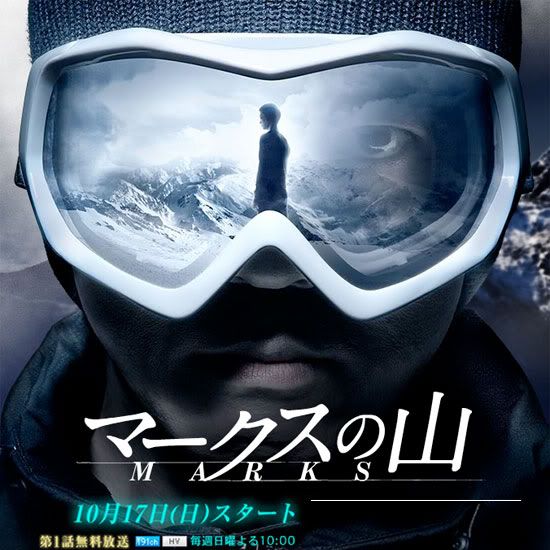 The seed of crime which was planted in the depths of the mountains of the Southern Alps, suddenly germinates 20 years later and comes into bloom as a murder in distant Tokyo. Assistant Inspector Goda Yuichiro, who is in charge of the case, is baffled that he cannot investigate as he wishes because of pressure from the top brass, and starts to sense a huge, encroaching darkness behind the case. A second murder occurs despite the frustration of the detectives, and before long, the case spills over to the prosecutor's office. Can Goda and his men stop the crimes of this psychopath killer called Marks?
Cast: Kamikawa Takaya, Ishiguro Ken, Kora Kengo, Konishi Manami, Kohinata Fumiyo, Toda Naho, Osugi Ren, Suzuki Anju, Sano Shiro, Ishibashi Renji, Komoto Masahiro, Hakamada Yoshihiko, Katsurayama Shingo, Hotaru Yukijiro, Shimada Kyusaku, Ikeda Narushi, Ito Yuko, Ogi Shigemitsu, Aijima Kazuyuki, Kokubu Sachiko, Yamazaki Hajime, Yajima Kenichi, Masu Takeshi
Genre: Detective / Suspense
Episodes: 5
Broadcast Network: WOWOW
Broadcast Date: 17 October ~ 14 November 2010
Air Time: Sundays, 10.00 - 11.00 pm
Official Website:: http://www.wowow.co.jp/dramaw/marks/
Wiki: http://wiki.d-addicts.com/Marks_no_Yama
Detailed Drama Synopsis: http://jdramas.wordpress.com/2010/09/30/marks-no-yama/
Subbing Status: http://jdramas.wordpress.com
PLEASE DO NOT sell, hardsub or redistribute our work onto any streaming site such as YouTube, Veoh, Megaupload, Mysoju, dramacrazy.net etc.
This is brought to you by:
Translation: jade_frost
Timing / Editing: Kazuya_