Hi.
I will continue the dorama
Seigi wa katsu
(Jap. 正義は勝つ). a.k.a.
Justice for All
.
English subtitles by Nippon Golden Network.
I transcribed, edited and re-timed the subtitles.
Special thanks to Avallac'h.
Timed to the HQ RAWs uploaded
here
by Project "Restoration".
Softsubs (episodes 1 and 2) uploaded
here
by Taido.
Softsubs (episode 3) by RemuXumeR (RxR) in this thread.
Starring

Takaoka Junpei … Oda Yūji | 高岡 淳平(織田裕二)

Himeno Kyōko … Tsuruta Mayu | 姫野京子(鶴田真由)

Togawa Mitsue … Muroi Shigeru | 戸川光江(室井滋)

Ishida Manabu … Danta Yasunori | 石田学(段田安則)

Tsukada Hitoshi … Tani Kei | 塚田等(谷啓)

Ōuchi Masao … Inoue Jun | 大内将雄(井上順)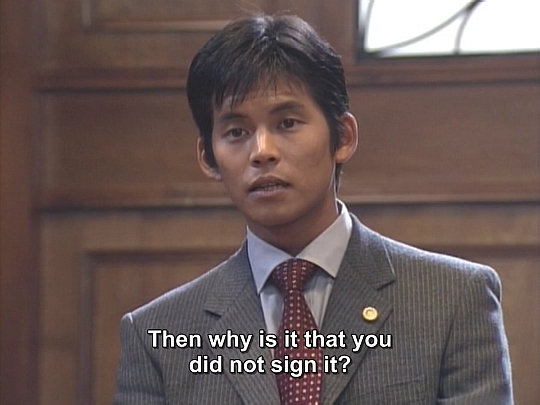 DramaWiki
|
IMDb
| Official Website |
Wikipedia