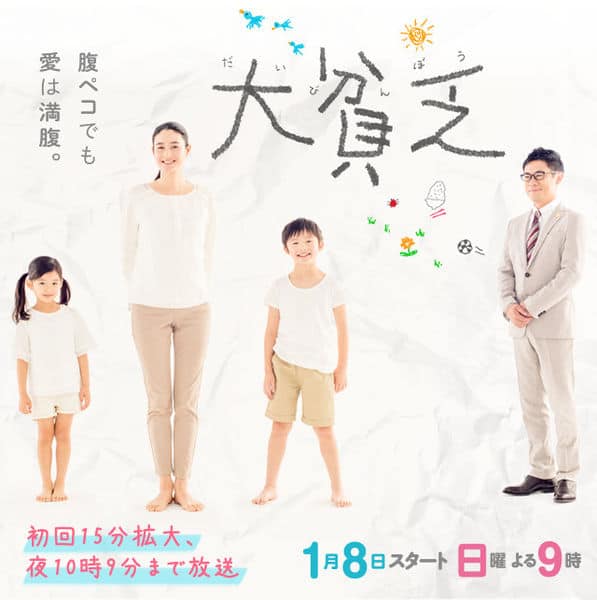 Daibinbou
The company Nanakusa Yuzuko (Koyuki) works for suddenly goes bankrupt and she loses both her salary and her savings. While she's at a lose at what to do next, the lawyer Kakihara Shinichi (Ito Atsushi), a former classmate of hers, contacts her. Together, the two look into the cause of her company's bankruptcy
Translation by: zweihander11
Timed for the version found at:
http://jdramacity.blogspot.com
Ep. 01
Uploaded.
Ep. 02
Uploaded.
Ep. 03
Uploaded.
Ep. 04
In progress... (ETA Mar 5th)
I'm currently spending 2 or 3 hours a day in this translation. At that rate I might be able to get 1 eposide a week. However times are not fixed and will surely change without warning. I do plan to translate all episodes eventually.
As I'm jumping right next to the following episode I hardly have chance to double check. So please let me know of typos or suggestions to improve the translation. I'll update from time to time. Please give credit when sharing! Thank you for your patience and enjoy!!