Note: this follows the SP that can be found here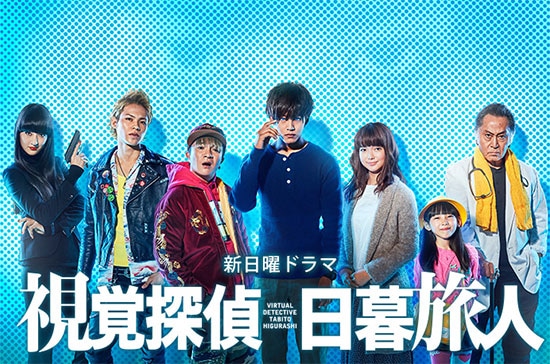 Starring:
Matsuzaka Tori, Tabe Mikako, Hamada Gaku, Kinami Haruka, Sumida Moeno, Wada Soko, Ueda Tatsuya, Shishido Kavka, Kino Hana, Kitaoji Kinya
Synopsis:
Continues from the 2015 drama special. Higurashi Tabito has lost 4 out of 5 senses and only has sight. Together with his friend Yukiji, they run a specialised 'lost items' detective agency. Peculiar requests to find items that can't be found in ordinary ways are brought to the detective agency, but the most peculiar is Higurashi Tabito himself. He "sees" things not visible to the eye. Is he looking for "love"? Or...? 
For progress updates, check
@mfsubs.
Note:
I'm learning Japanese, so there are almost definitely some inaccuracies. Files are timed to jdramacity raws. It'd be helpful if anyone re-times for other versions, as I don't intend to download multiple versions.
I recommend using the .ass file to watch on the computer and .srt file for the TV.
Hope you enjoy this drama!
Episode 1 translation notes
Episode 2 translation notes
Episode 3 translation notes
None for episode 4, but feel free to ask if something was unclear!
Episode 5 translation notes
Episode 6 translation notes
Episode 7 translation notes
Episode 8 translation notes