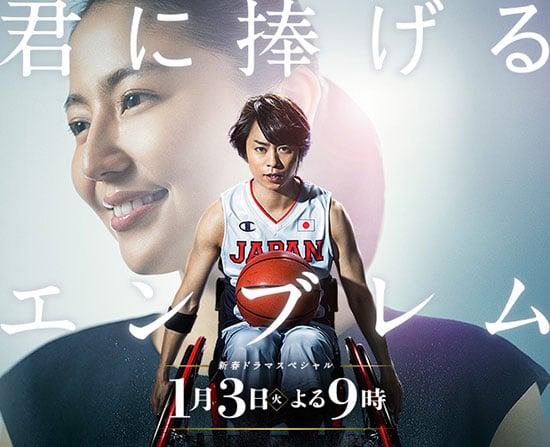 Starring:
Sakurai Sho, Nagasawa Masami, Ichihara Hayato, Tanaka Tetsushi, Kobayashi Kaoru, Baisho Mitsuko, Katase Rino, Ando Masanobu, Kagawa Teruyuki
Synopsis:
Based on a true story, "Kimi ni Sasageru Emblem" depicts an extraordinary love story of the uphill struggle of Takajo Kazuya and his incredible transformation from being a professional soccer player to a top wheelchair basketball player after his legs were paralyzed in a car accident, with the love and support from his wife Miki. -- Fuji TV
Thank you to tronella for QCing these subs!
Hope you enjoy this special!