Coffee Prince (Episode 11 of 17)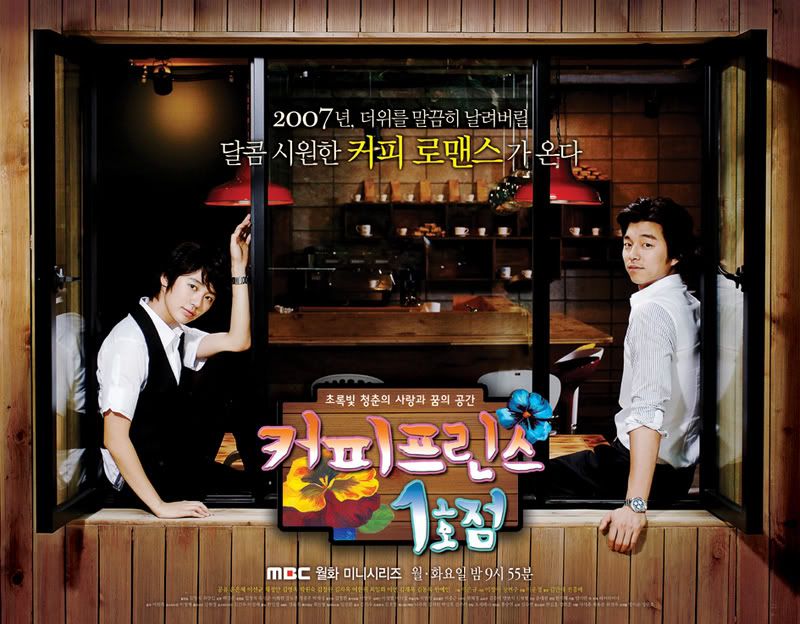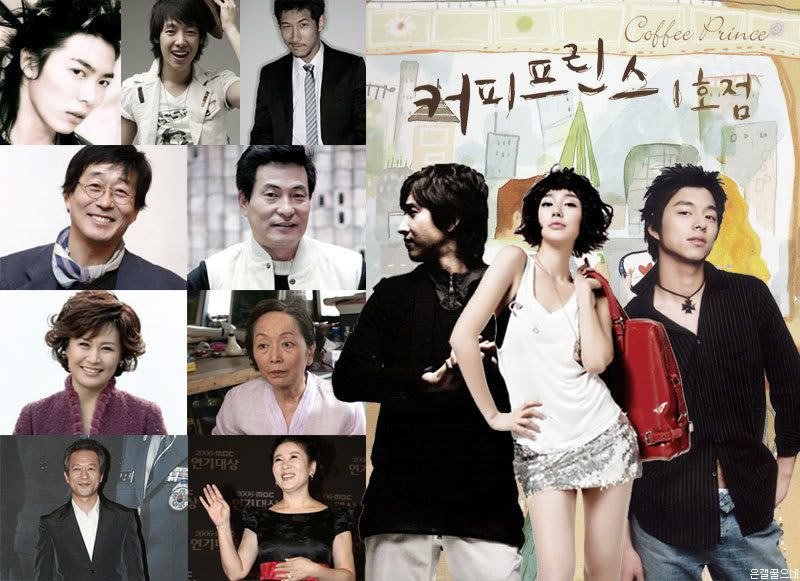 Title:
"The 1st Shop of Coffee Prince
Episodes:
16
Company:
MBC
PD:
Lee Yoon-Jung
Airing:
July, 2, 2007 @ 9:55 [Mon-Tue Drama] (Replacing New Wise Mother, Good Wife)
Based off of:
Coffee Prince (Book) by Lee Sun Mi
Cast:
Gong Yoo
as Choi Han Kyul
Yoon Eun Hye
as Go Eun Chan
Lee Seon Gyeon
as Choi Han Seong
Chae Jung Ahn
as Han Yoo Ju
Synopsis:
With a foolish mother and the need to look after her younger sister, "pretty boy" Go Eun Chan has to give up her feminine image to help support the family with multiple jobs. Because of her previous experience with Tae Kwon Do, Eun Chan has quite the bold and opinionated personality. Choi Han Kyul seems to know women well and thinks of himself as a great guy.
After accidentally being mistaken for a man by Han Kyul's older brother, Choi Han Seong, she starts working at Coffee Prince, and falls in love with the hot-tempered owner Choi Han Kyul. Han Kyul hires Eun Chan to avoid an arranged marrage by pretending to be romantically linked to a "gay" Eun Chan. But Choi Han Kyul slowly starts to develop feelings for her, but still doesn't believe in love. Eun Chan also starts to have feelings for Han Kyul but can't confess that she's a woman, Han Kyul, continues thinking that the agonized Go Eun Chan is a man. Choi Han Kyul thinks he's experiencing feelings of homosexuality towards her, and gets heartsick. This side of him was drawn in a risky but fun way.
The part when he discovers that Go Eun Chan is a woman is shown in an undemanding way, and the story doesn't concentrate on just these two people, but also on the other people who frequent Coffee Prince. These people are shown one by one in a natural way, and since the story isn't just about romance but about the natural conflicts of all the characters.
Information and photos obtained from soompi.com.
Also credit to WITH S2 Clubbox & khmai_kandi22